BURROW THROUGH BOROUGHS
Through the use of graphics, pictures and text, "Burrow Through Boroughs" explores the character and attractions of each borough in NYC.
University of Applied Sciences and Arts Hanover, GER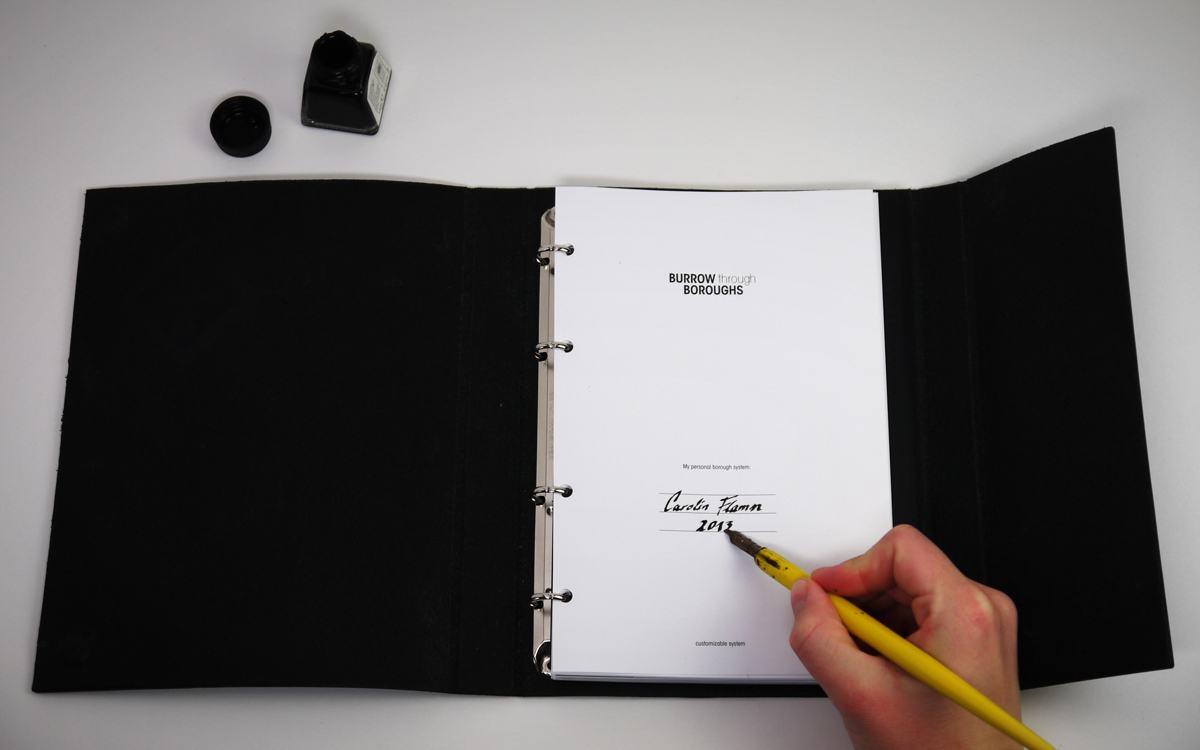 Manhattan — Brooklyn — Queens — The Bronx — Staten Island
Ten categories are created to highlight the history and events, statistics, cultural and ethnic influences
that have led to the uniqueness of each borough.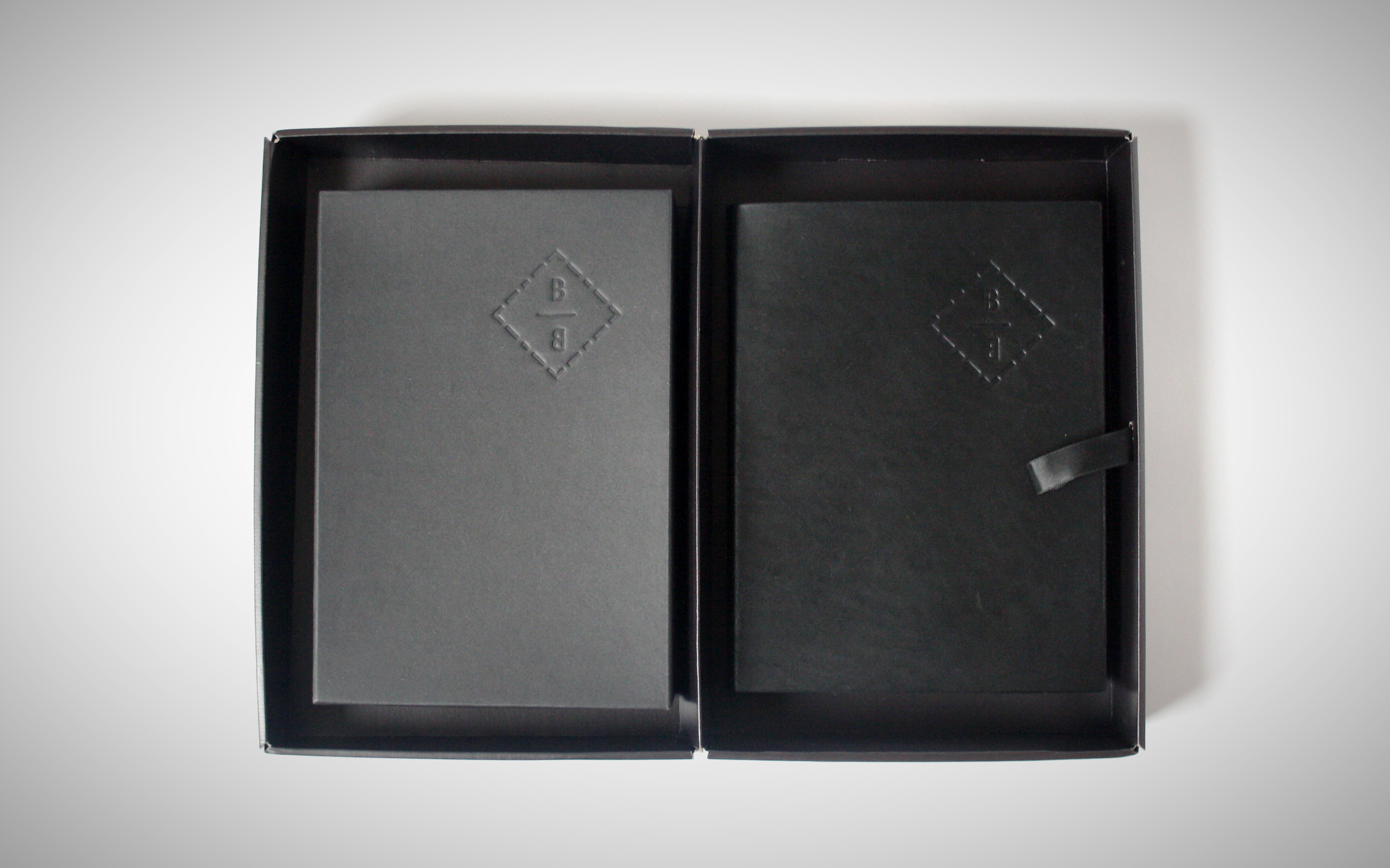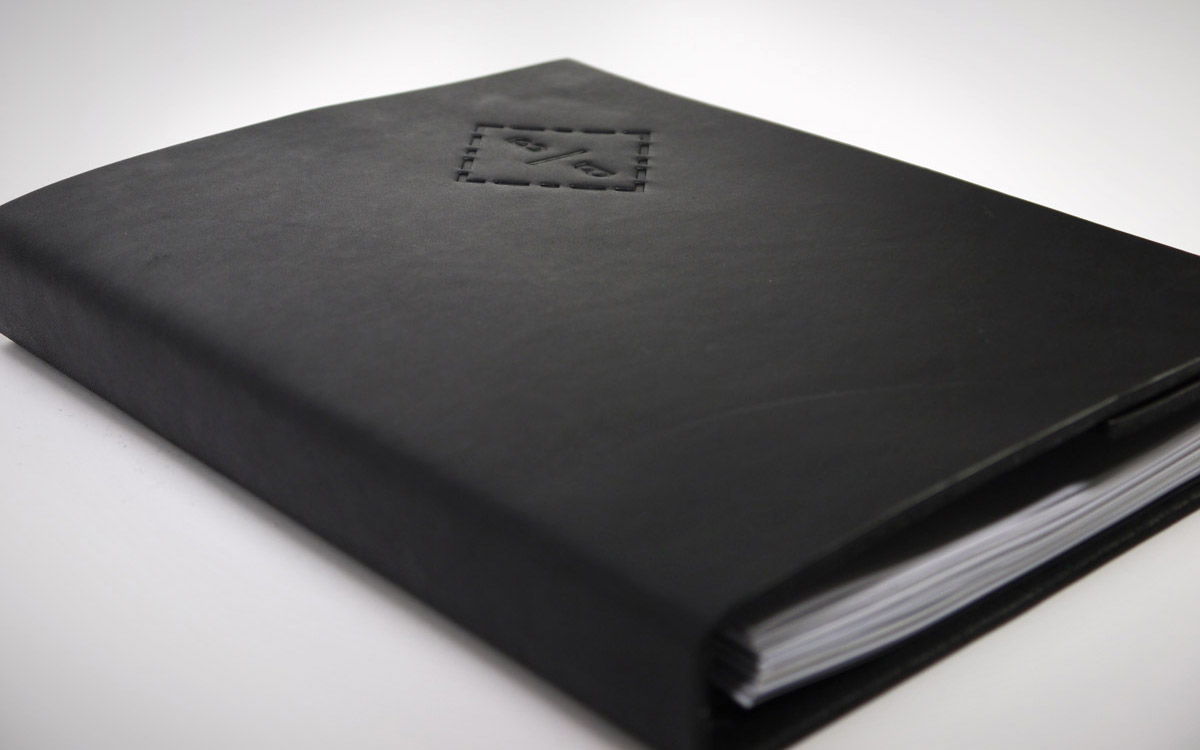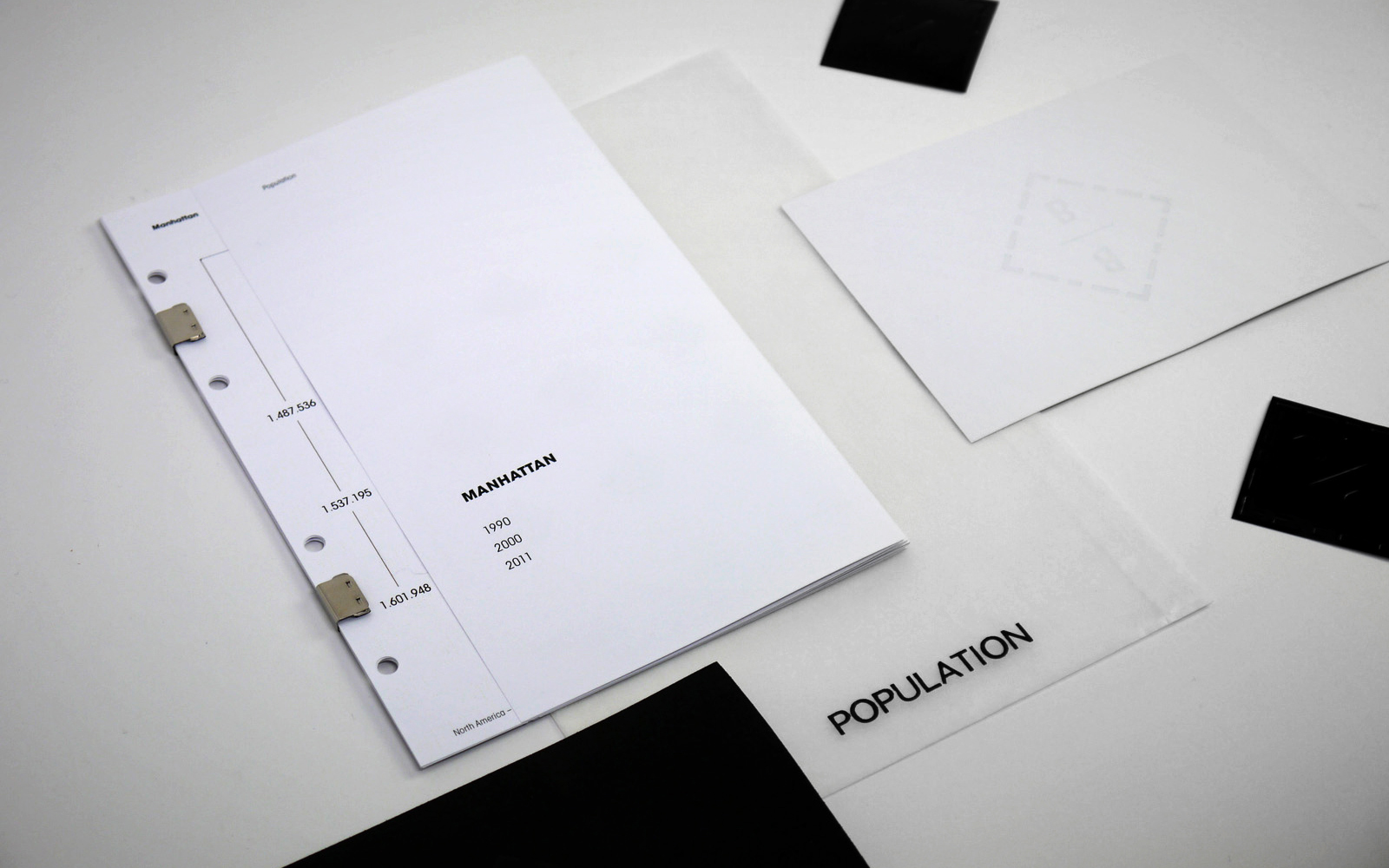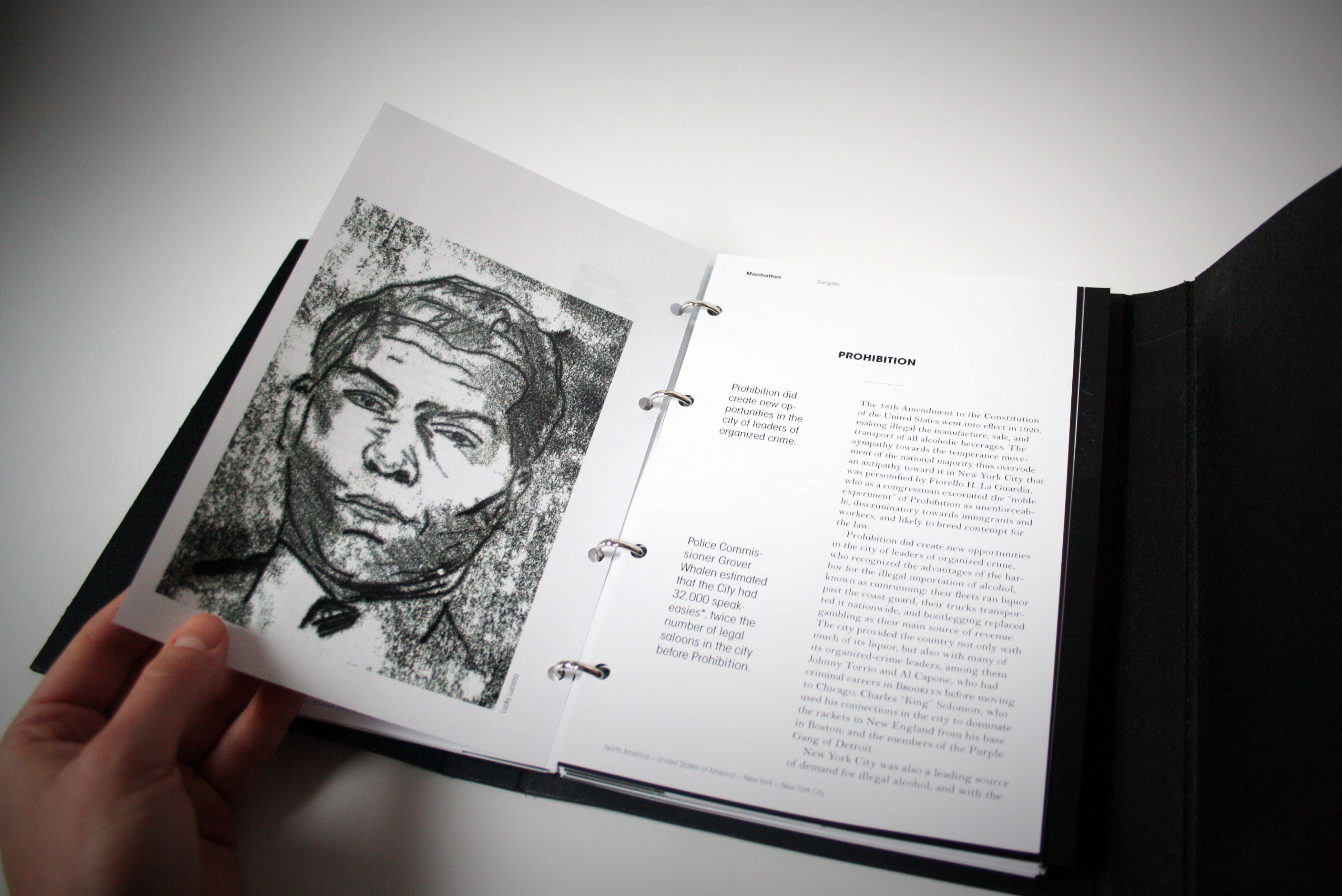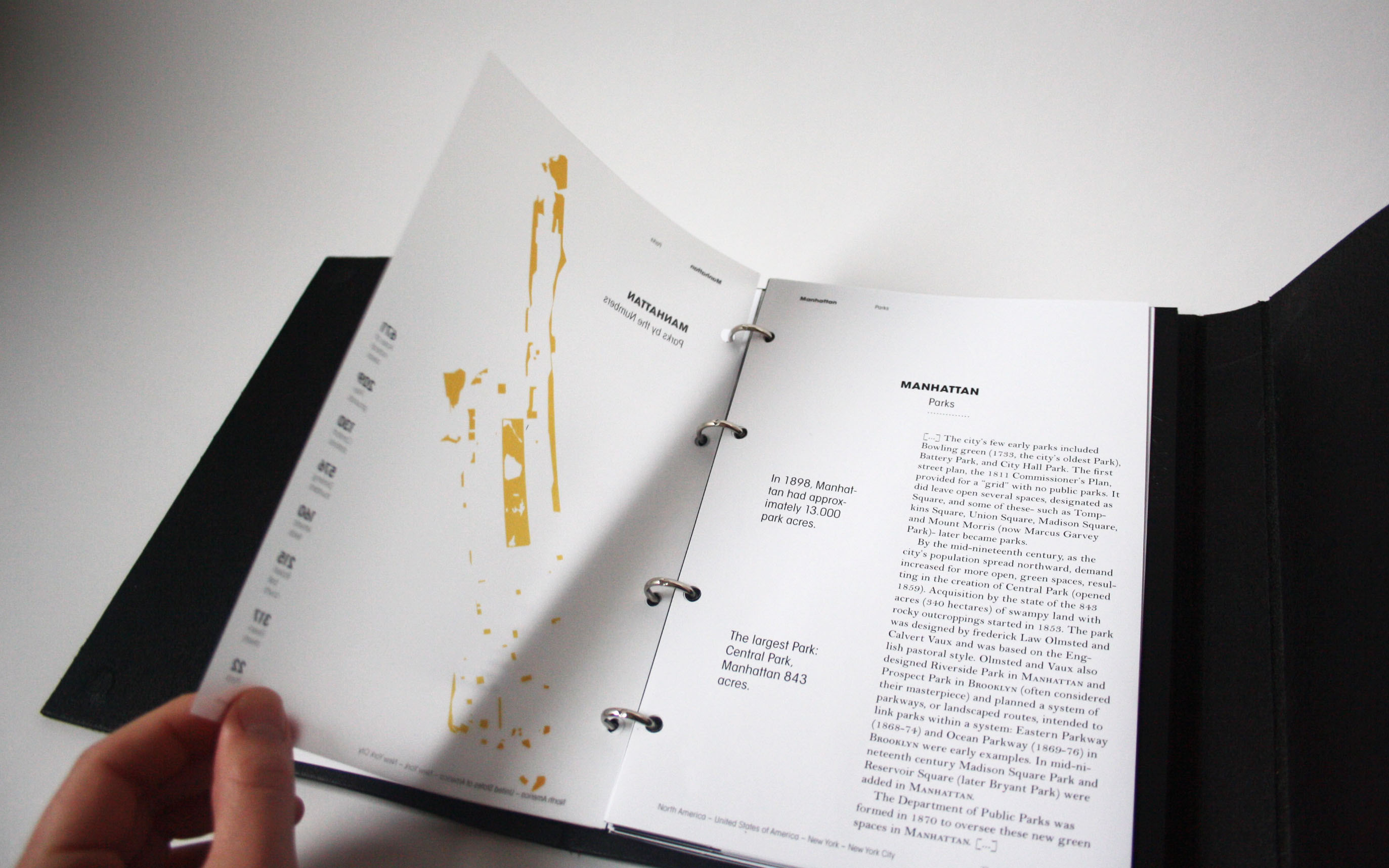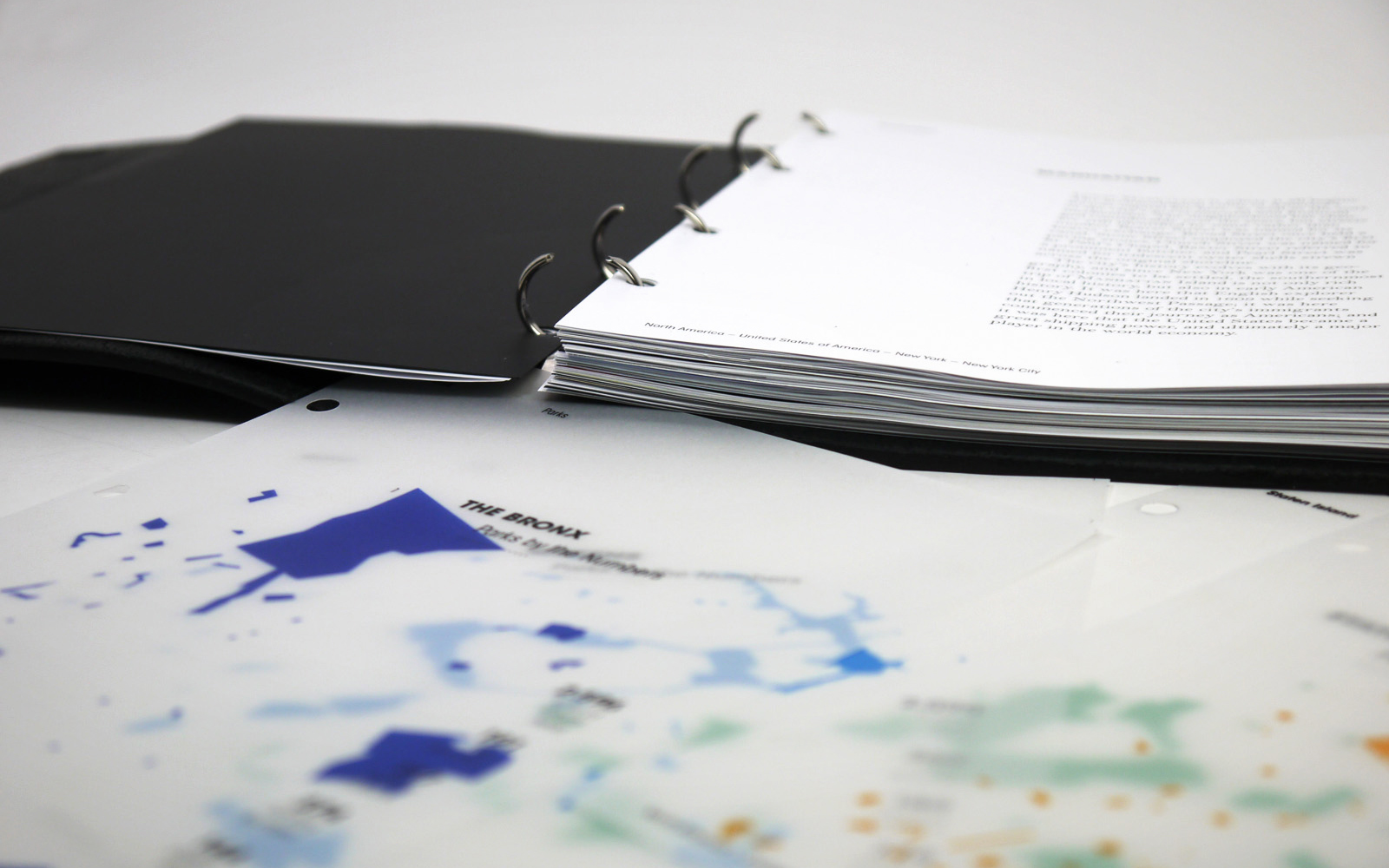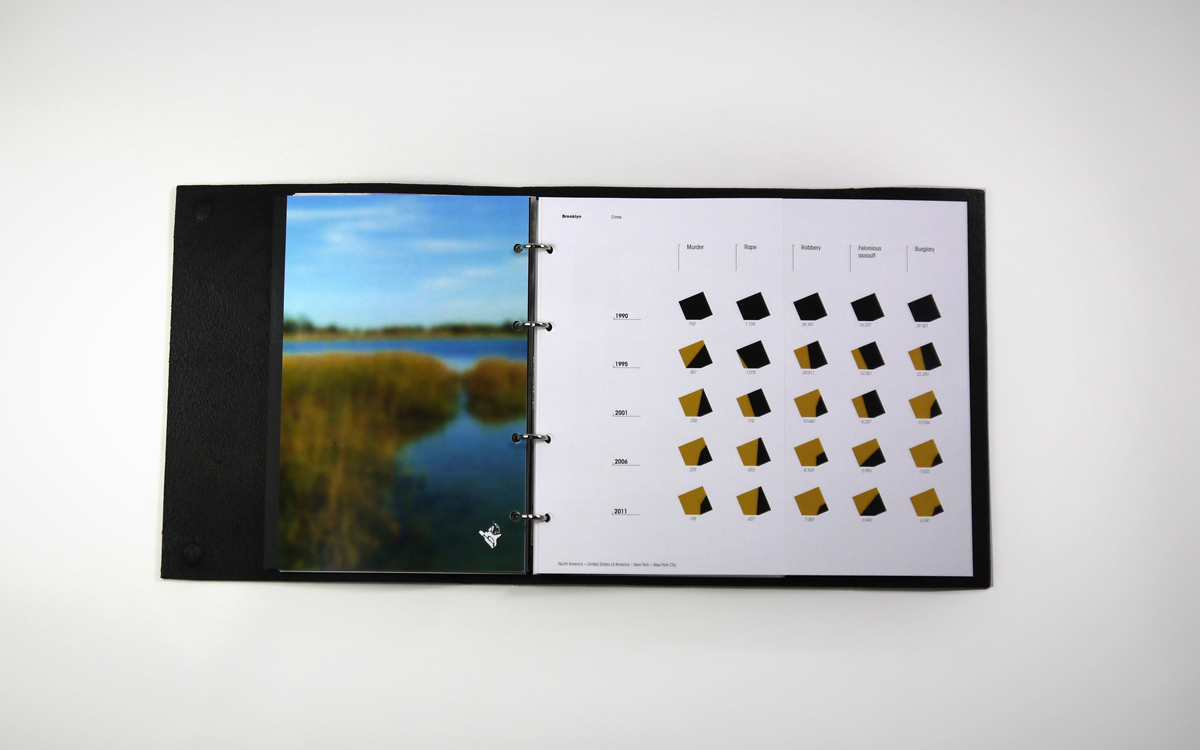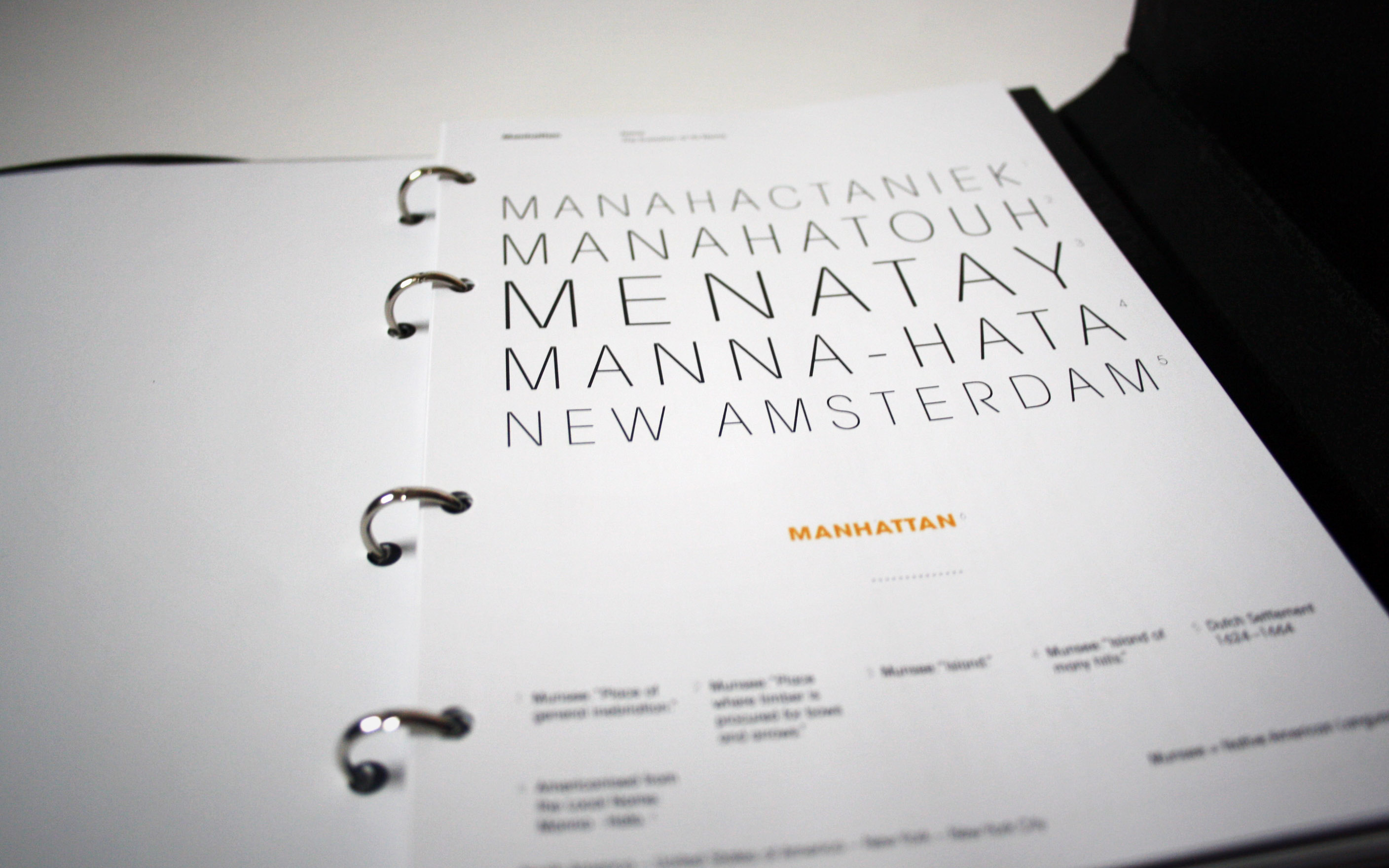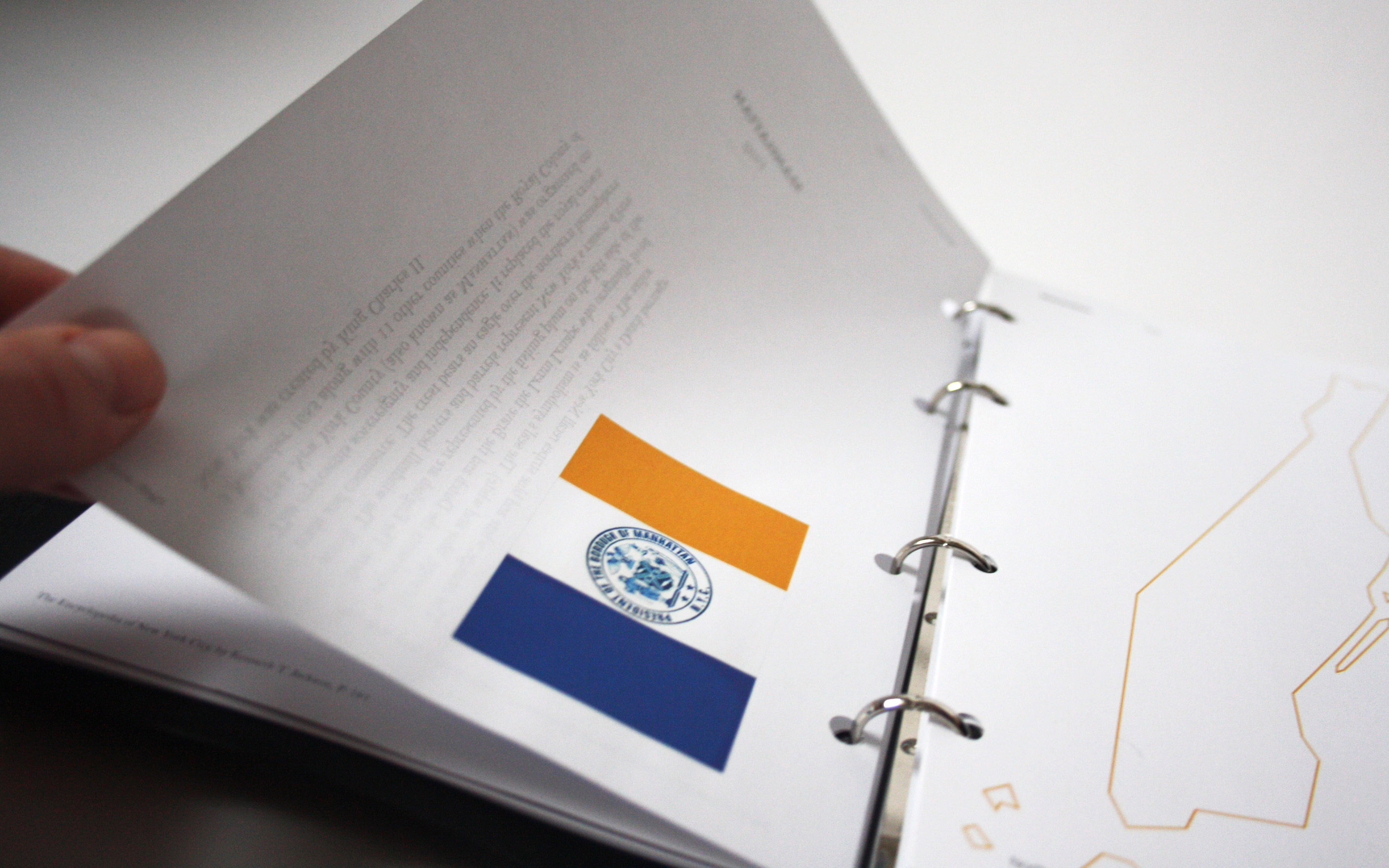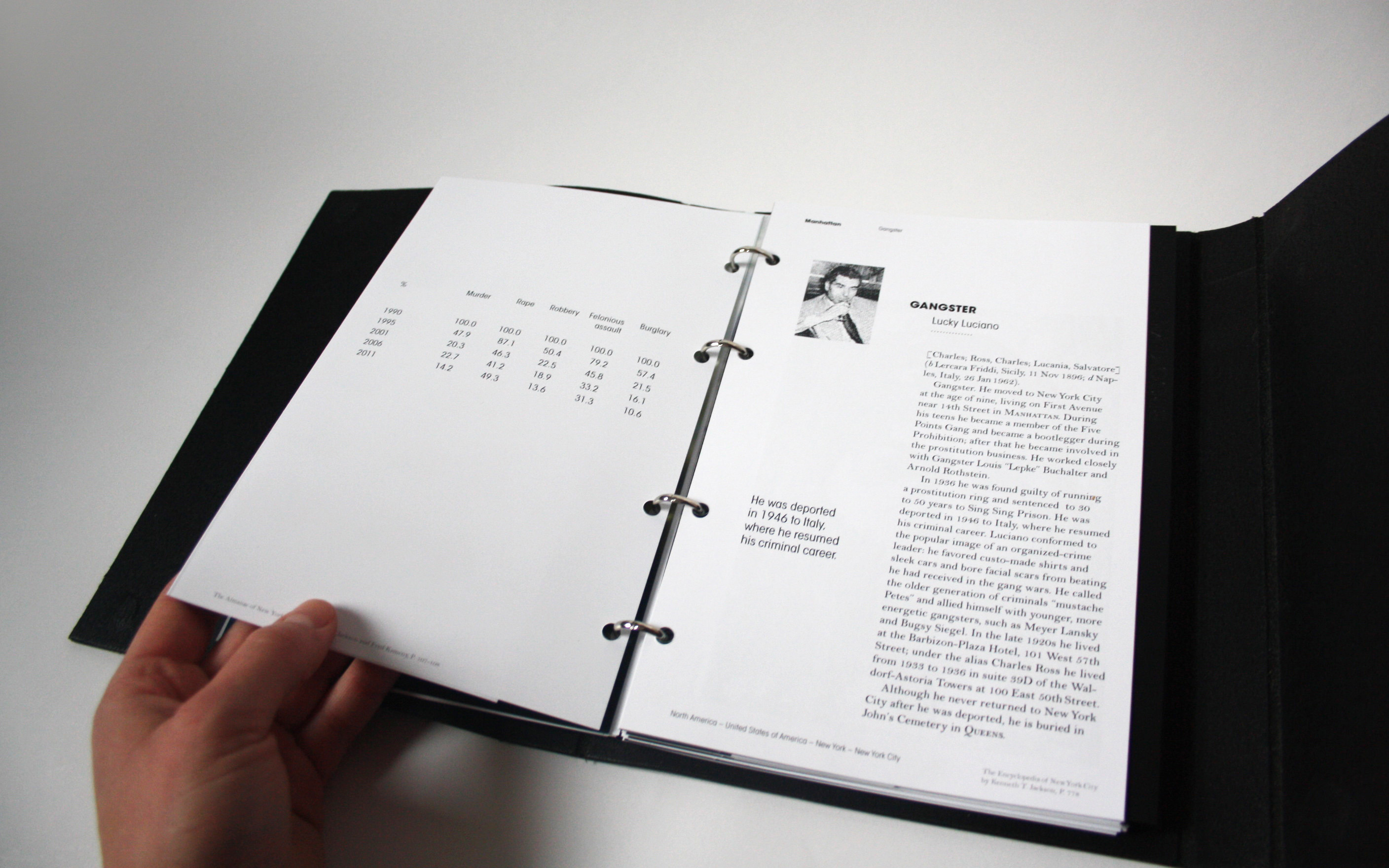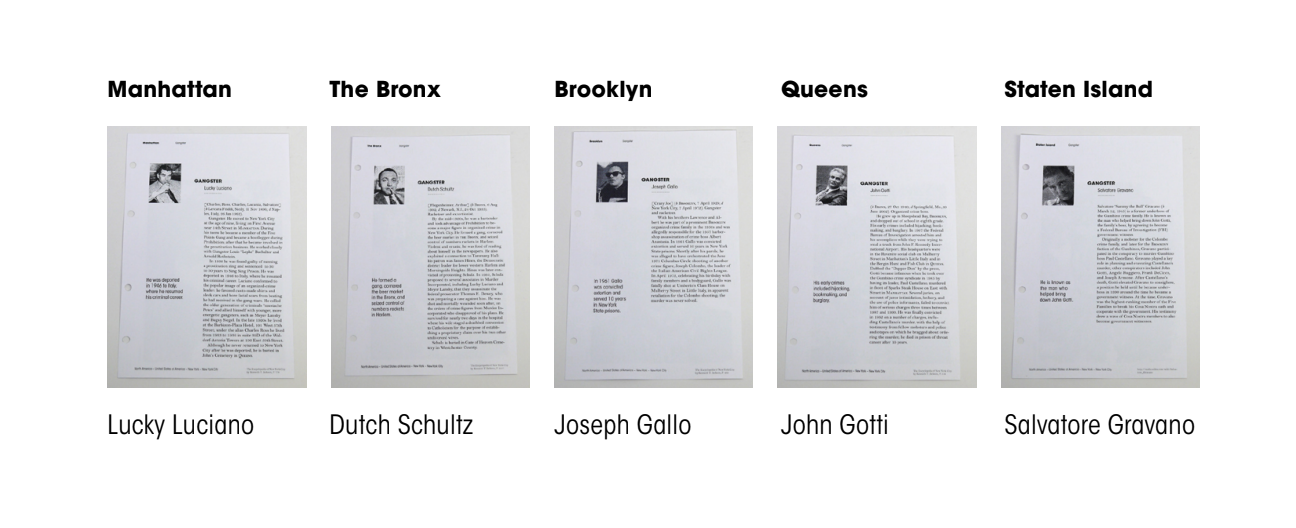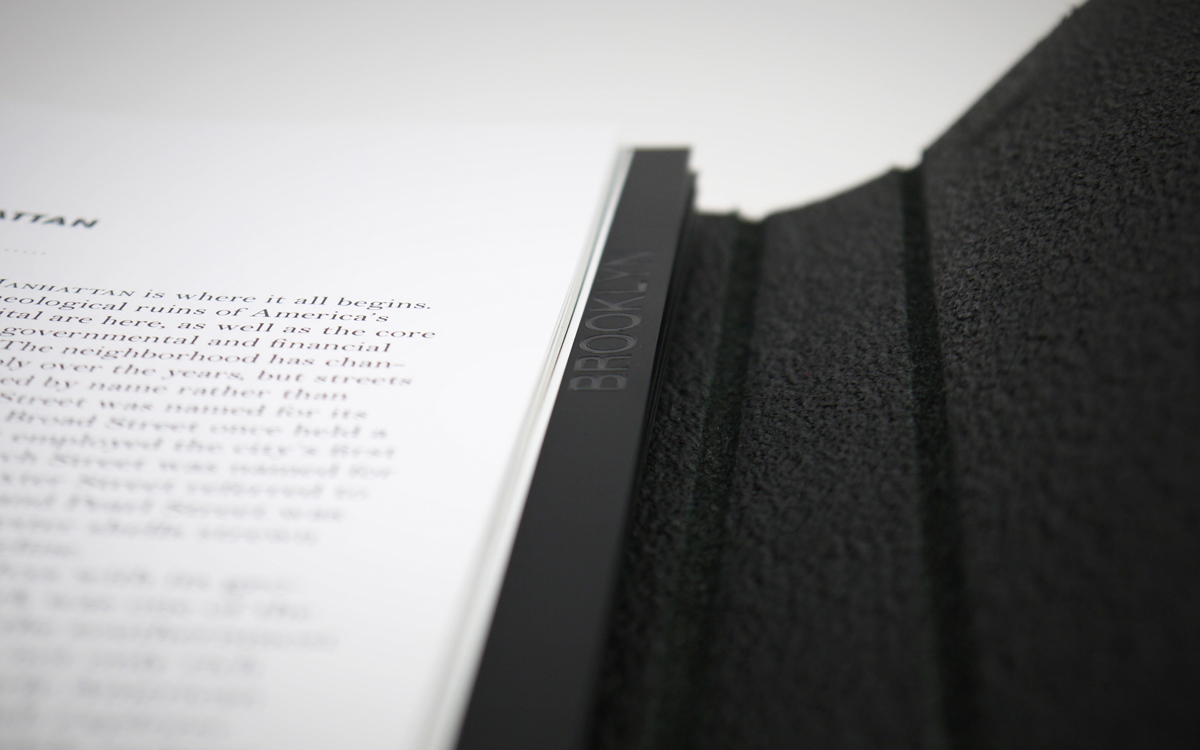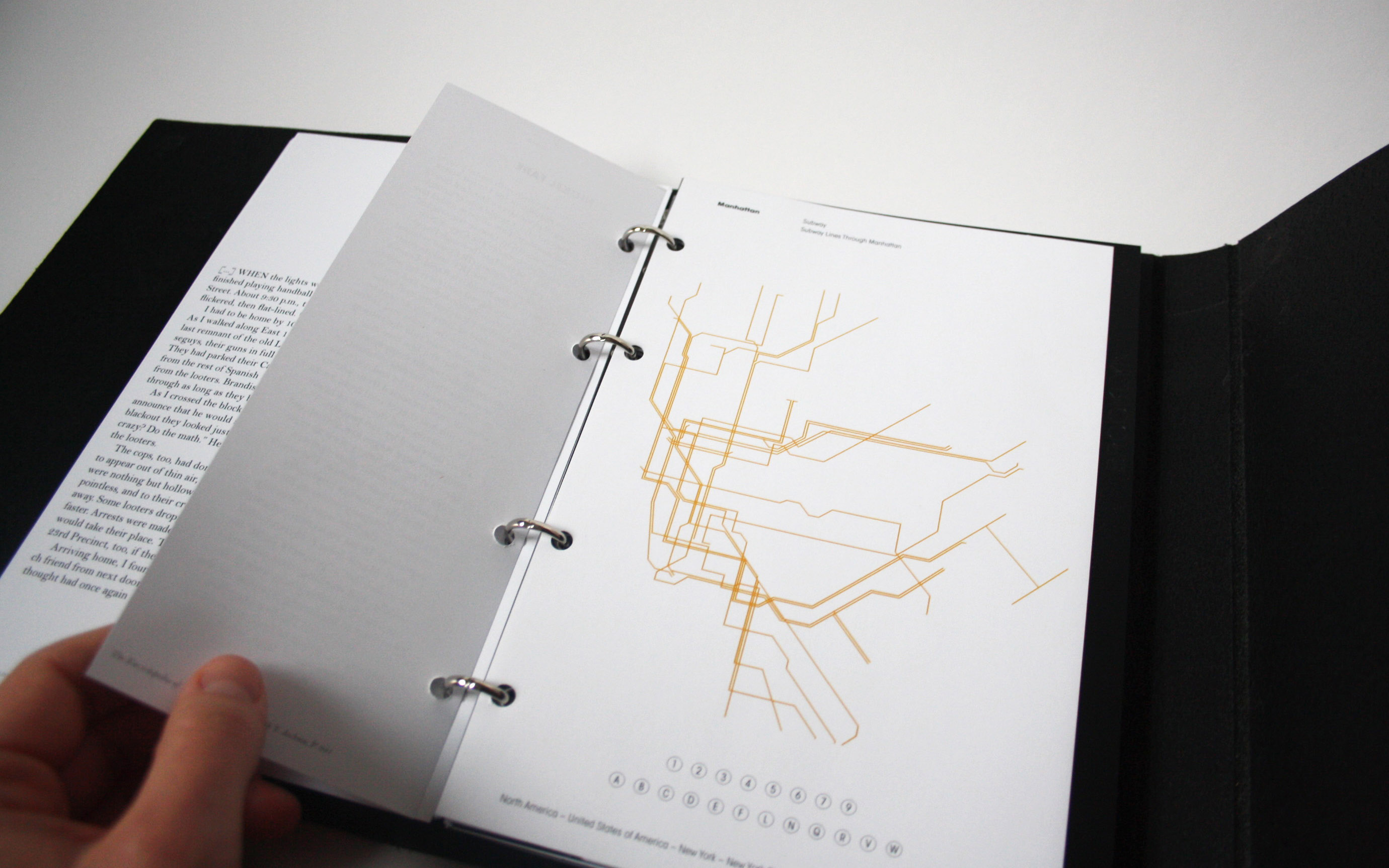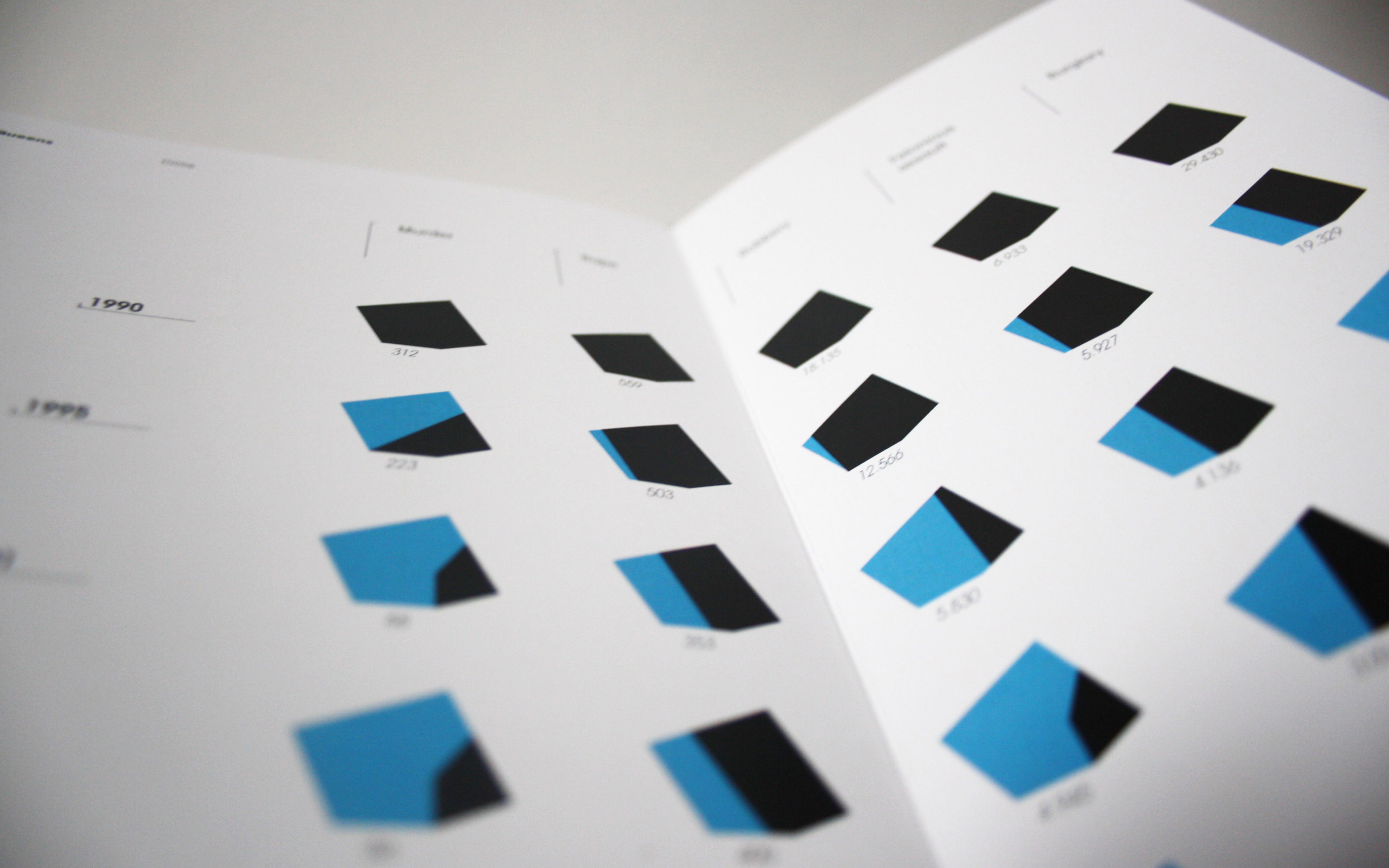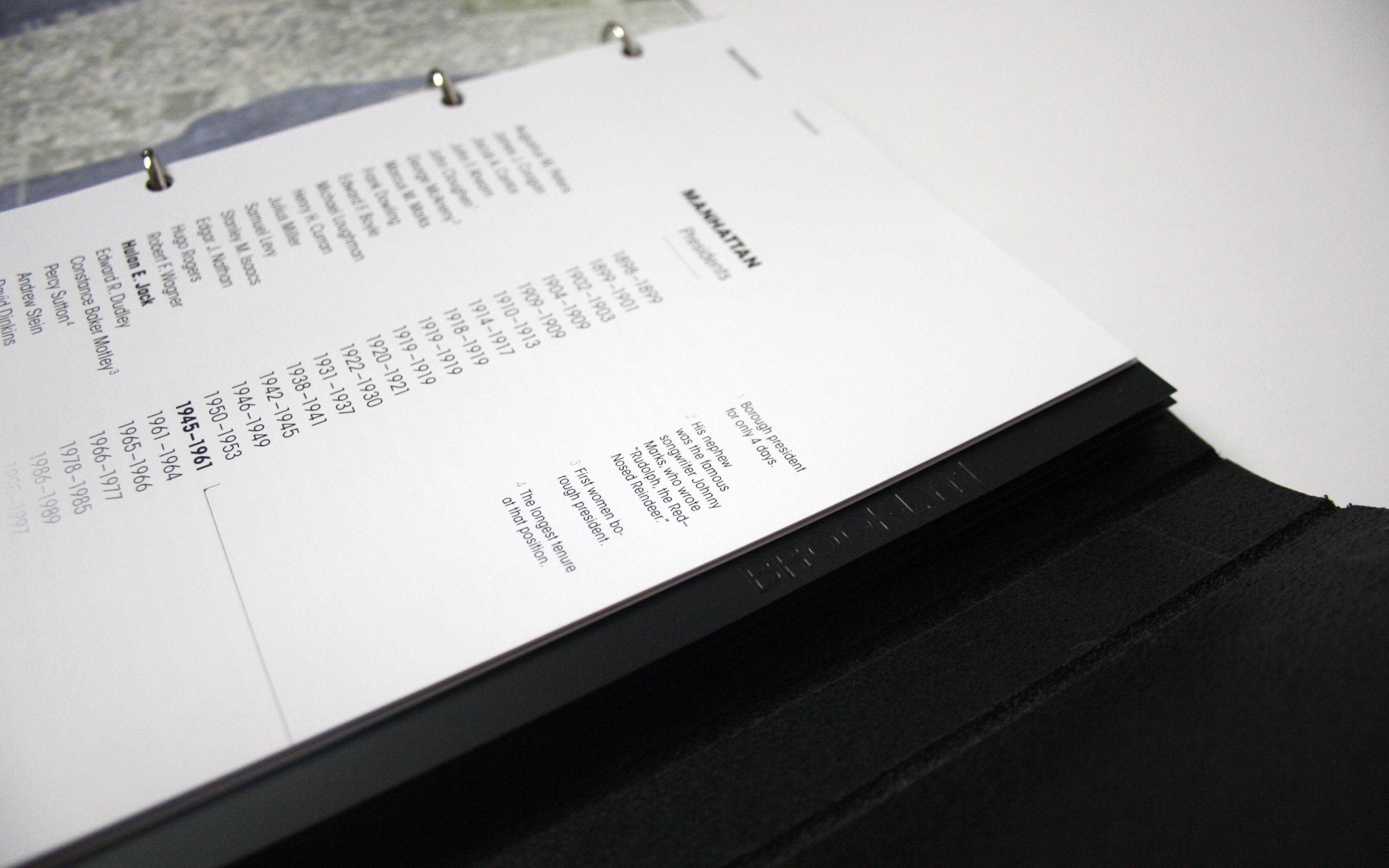 ______
MAKING OF
Everything was handcrafted, including the book binding, leather pressing and hot foil stamping.